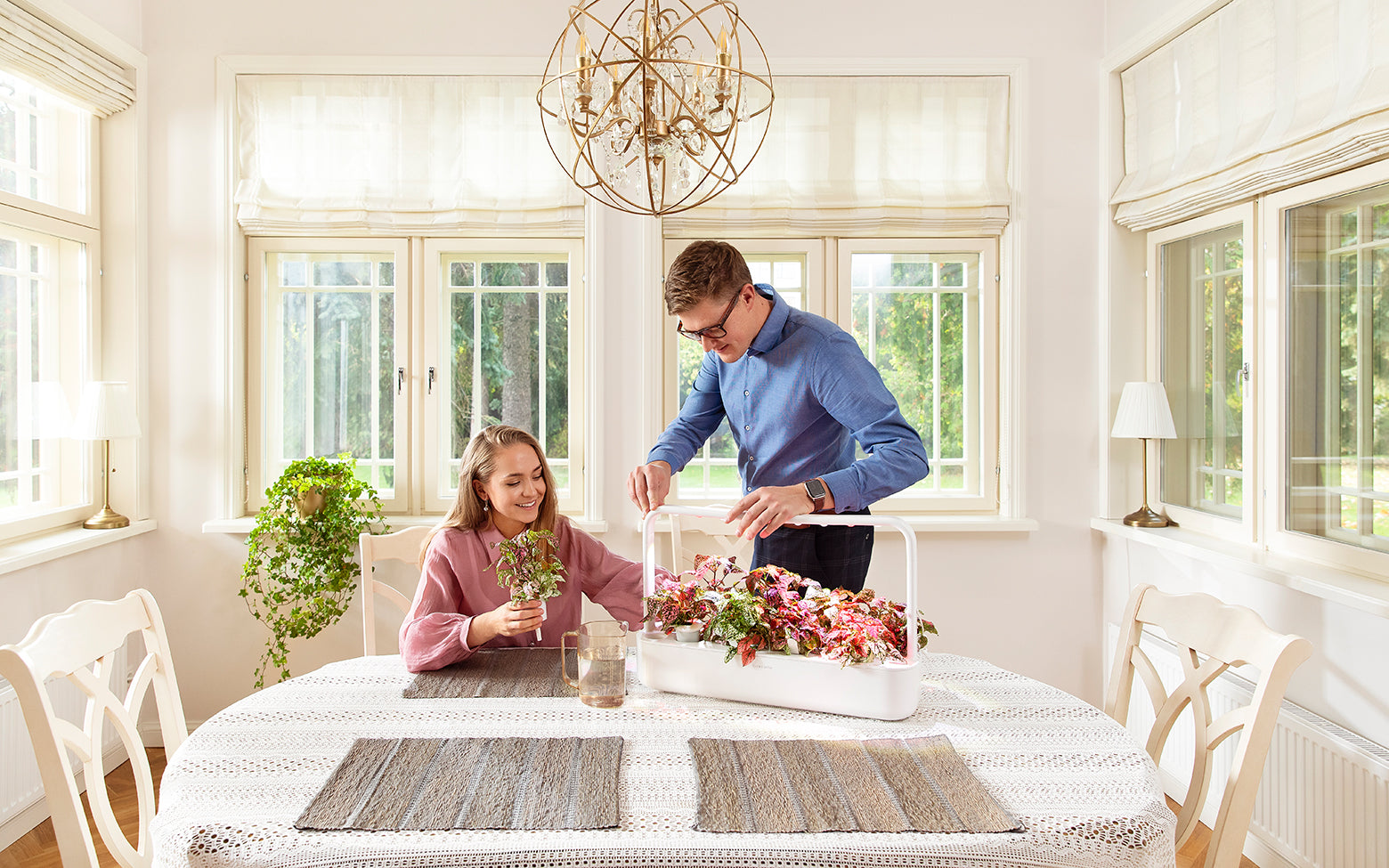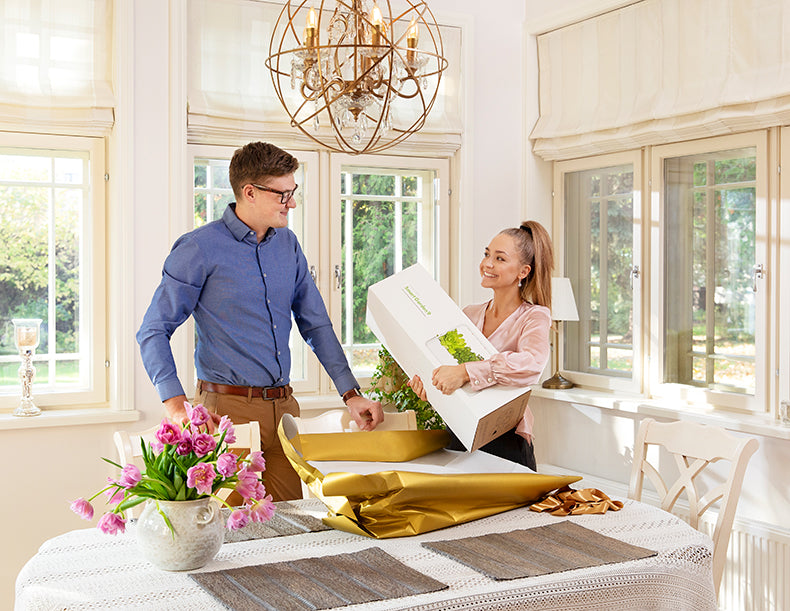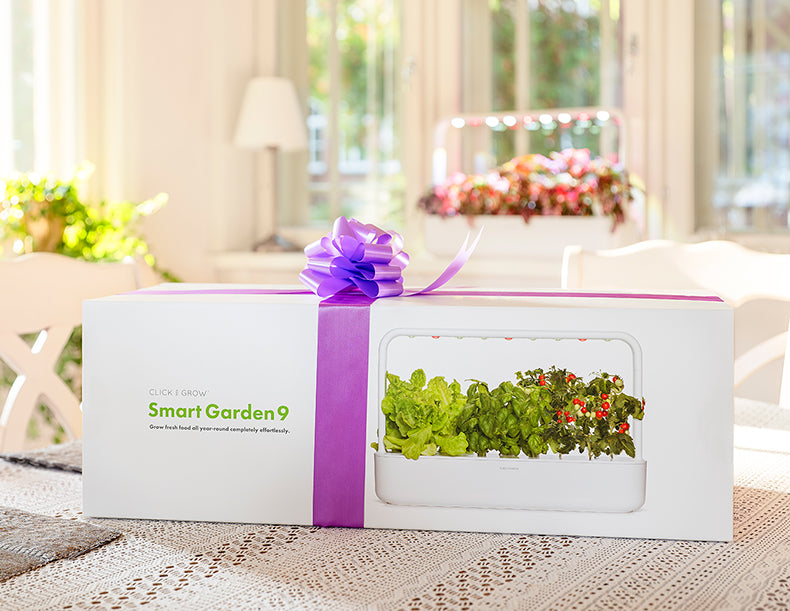 Smart indoor gardens: the innovative, practical gift they'll enjoy every day.
With a Click & Grow indoor garden, your loved one can grow luscious plants for health, cooking, tea brewing and decoration. Make it personal with a huge variety of plants to choose from.
Buy now
Loved by:
Buy now
Grow plants with zero effort right on your counter top.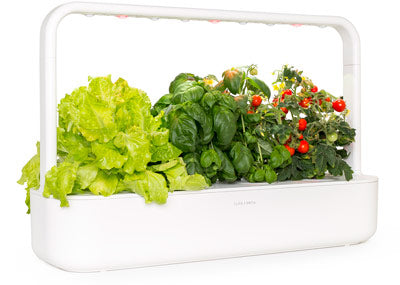 Go to product page ›
Smart Garden 9
Includes basil, tomato and lettuce plant pods (3 each).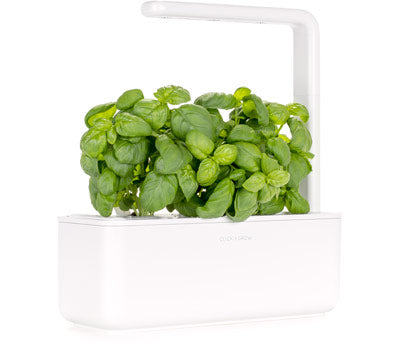 Go to product page ›
Smart Garden 3
Includes 3 basil plant pods.
Add plant pods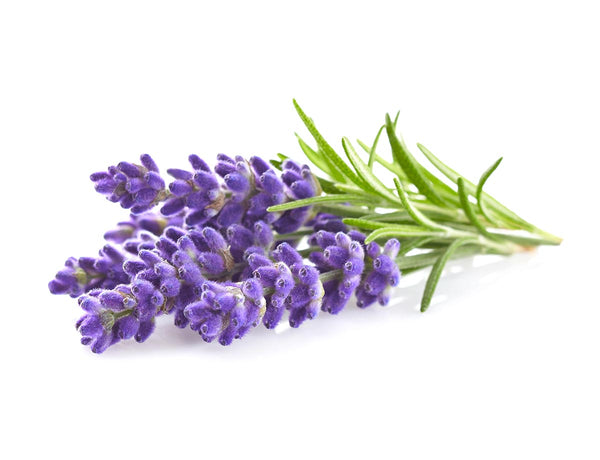 Lavender
$10.46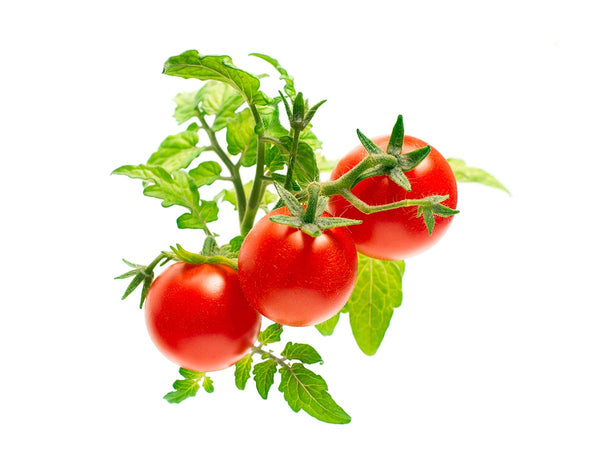 Mini Tomato
$13.46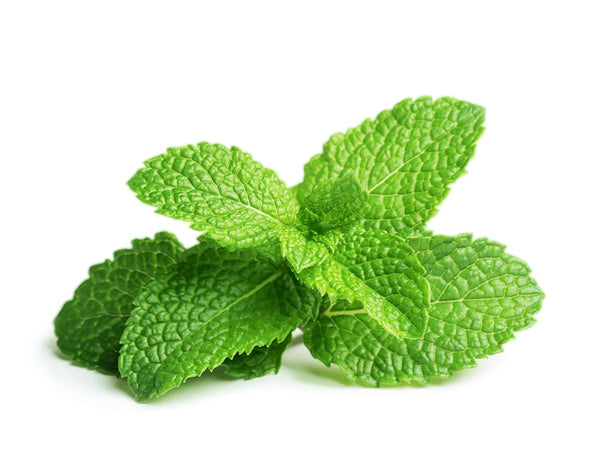 Peppermint
$10.46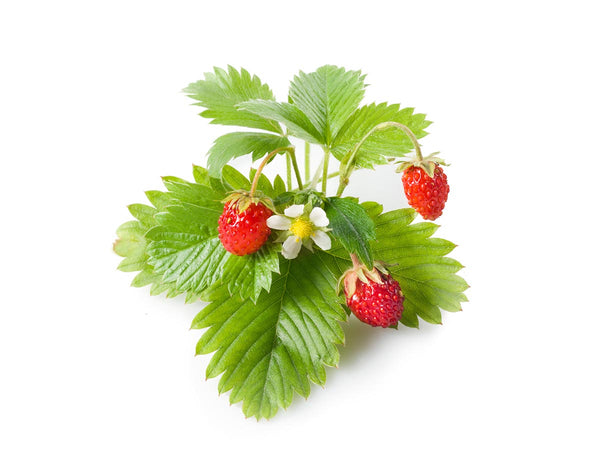 Wild Strawberry
Sold out.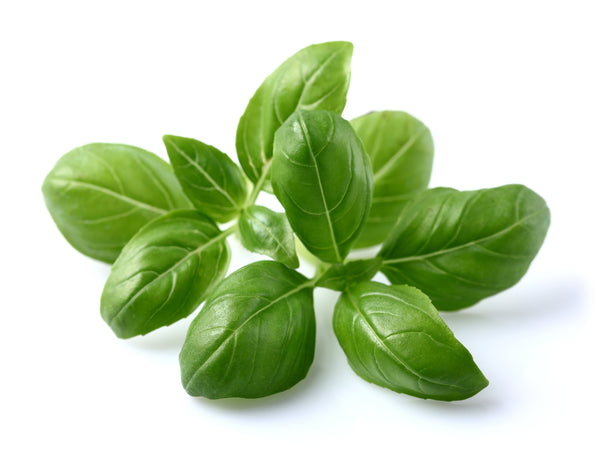 Basil
$10.46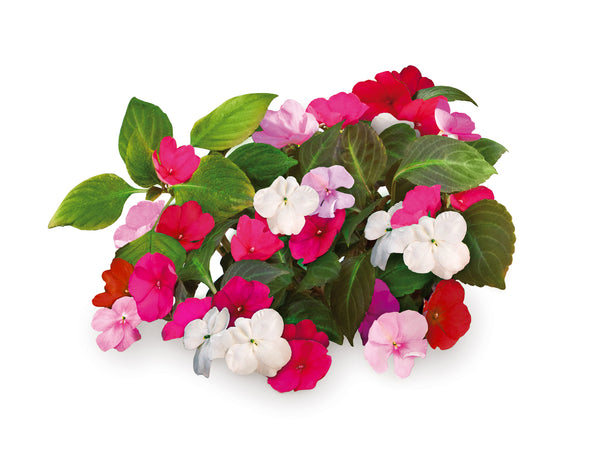 Busy Lizzie
$10.46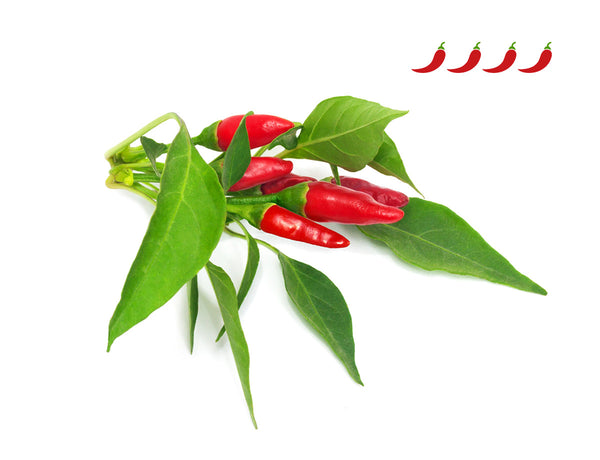 Piri Piri Chili Pepper 3-pack
$13.46
International shipping
See the list of countries we ship to here
Sprouting guarantee
If your plant doesn't sprout, we'll replace it
For every garden you buy
we will plant a tree
Features
Premium quality build for a luxurious feel
Fast, trackable delivery for complete peace of mind.
App with tips & tricks for every plant
Automatic watering and light
75+ luscious plants to choose from
Nutrient rich Smart Soil technology
Benefits
Smart indoor gardens are designed to impress and built to last
User friendly technology - no gardening experience required
Customisable gift - easily add plants to match recipient's interests, eg. cooking plants, tea plants, decorative plants
Eye-catching product and packaging with instant 'wow' factor
Smart gardens provide the opportunity to build relationships. Plant pods make great future gifts that can be used with the recipient's smart garden
Ready to start your plant journey?