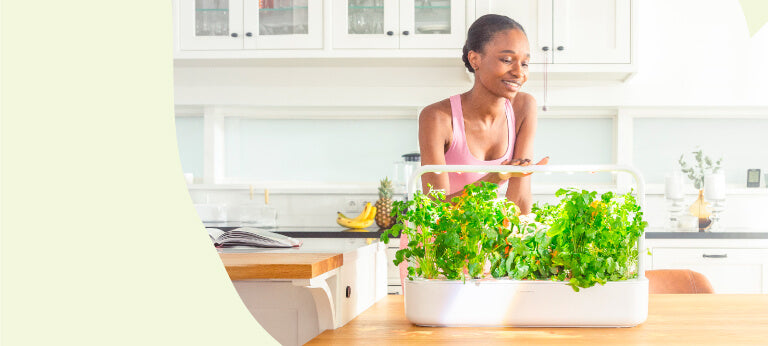 Never buy herbs again.
Start growing your own fresh herbs and greens with Click and Grow indoor smart garden. And for a limited time, save 25% on bundles featuring our most popular plants.
Explore bundles

Loved by:
Grown by you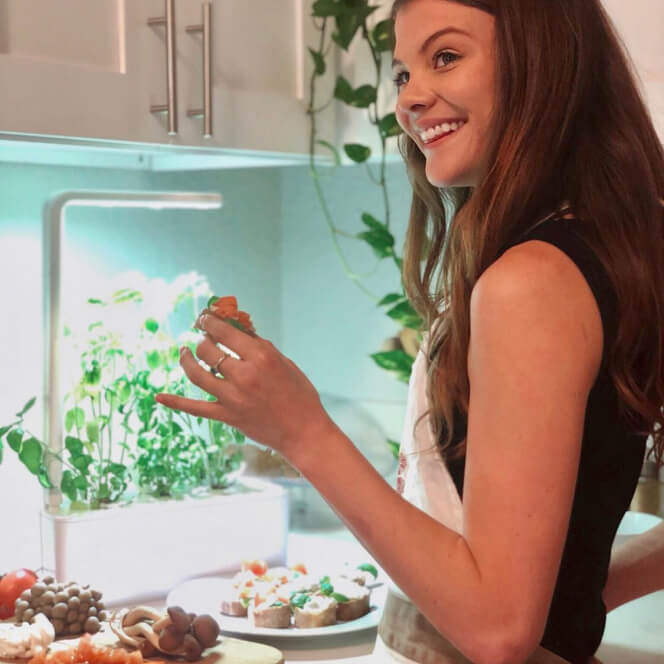 Eliminate the plastic waste, food waste, and waste of money by investing in a sustainable home gadget!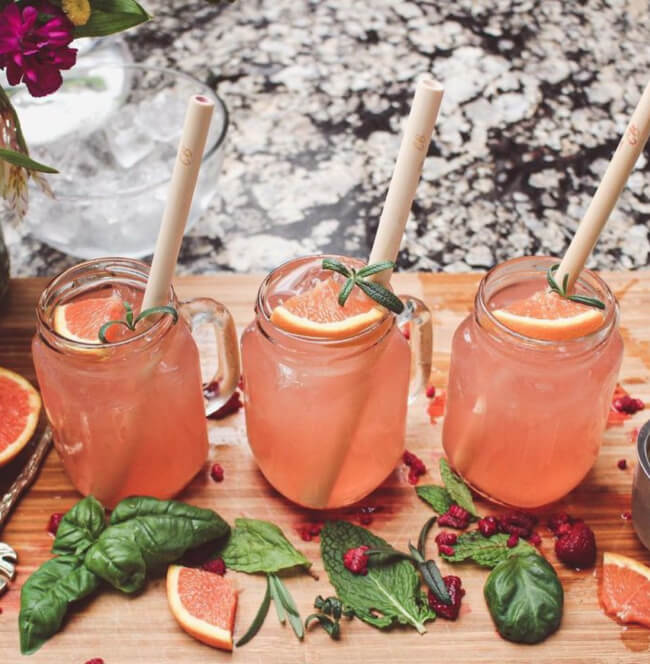 Afternoon lemonade with Click & Grow herbs 🍋🌺
Not only is it super easy it's so much more delicious than store bought😉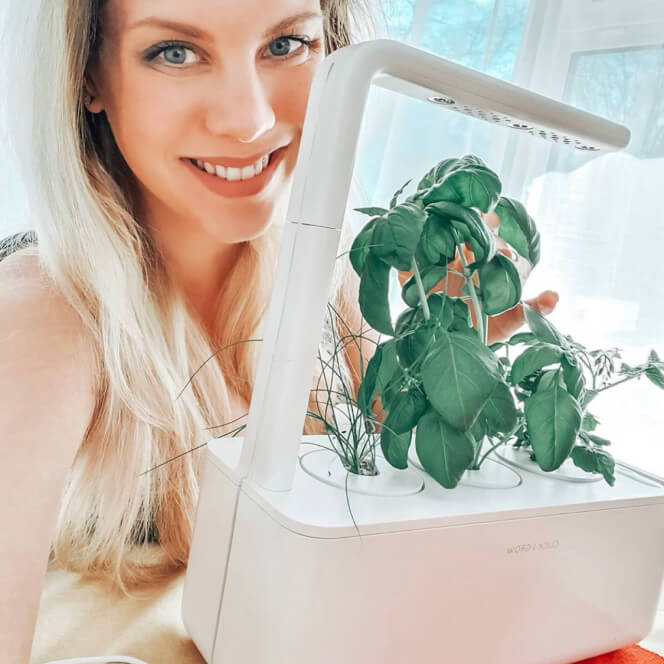 It really has a divine scent! 🌱
Special offer on new bundles The bundle includes 1 year's worth of thematically selected plant pods to enjoy, plus an indoor garden that grows them for you.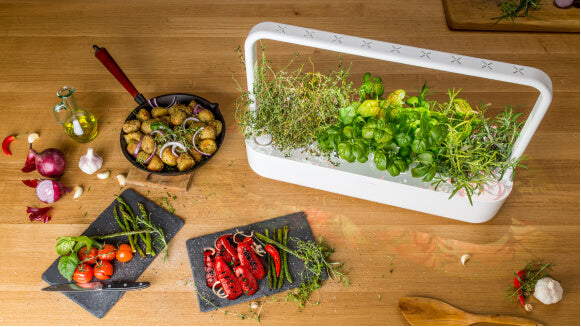 Grow herbs and flowers automatically with our indoor smart garden
Includes a full year's worth of seeded plant pods
Start growing the right plants for you, with our popular bundles
Removes guesswork from gardening - no previous experience required
Features
Automatic watering
Efficient grow-lights
Perfect plant growth
1 year's worth of plants
App-assisted experience
Growth guarantee
Explore bundles
Choose the one that's perfect for you
International shipping
See the list of countries we ship to here
Sprouting guarantee
If your plant doesn't sprout, we'll replace it
For every garden you buy
we will plant a tree
Here's how the Click and Grow system works
Just 3 easy steps!
1.

Add pods

2.

Add water

3.

Plug it in

Enjoy
The benefits of using Click & Grow indoor gardens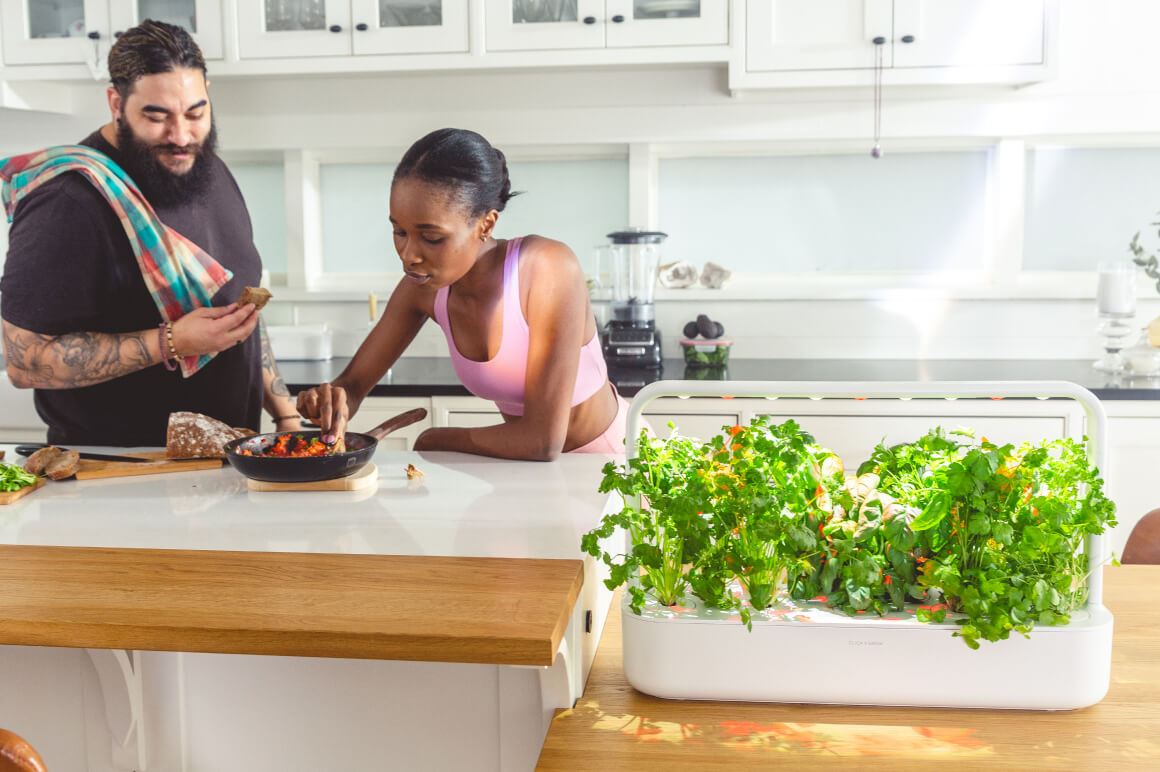 Uses 95% less water than traditional methods
30-50% faster growth (depending on the plant)
No food miles, pesticides or GMOs
Suitable for small, dark spaces and all climates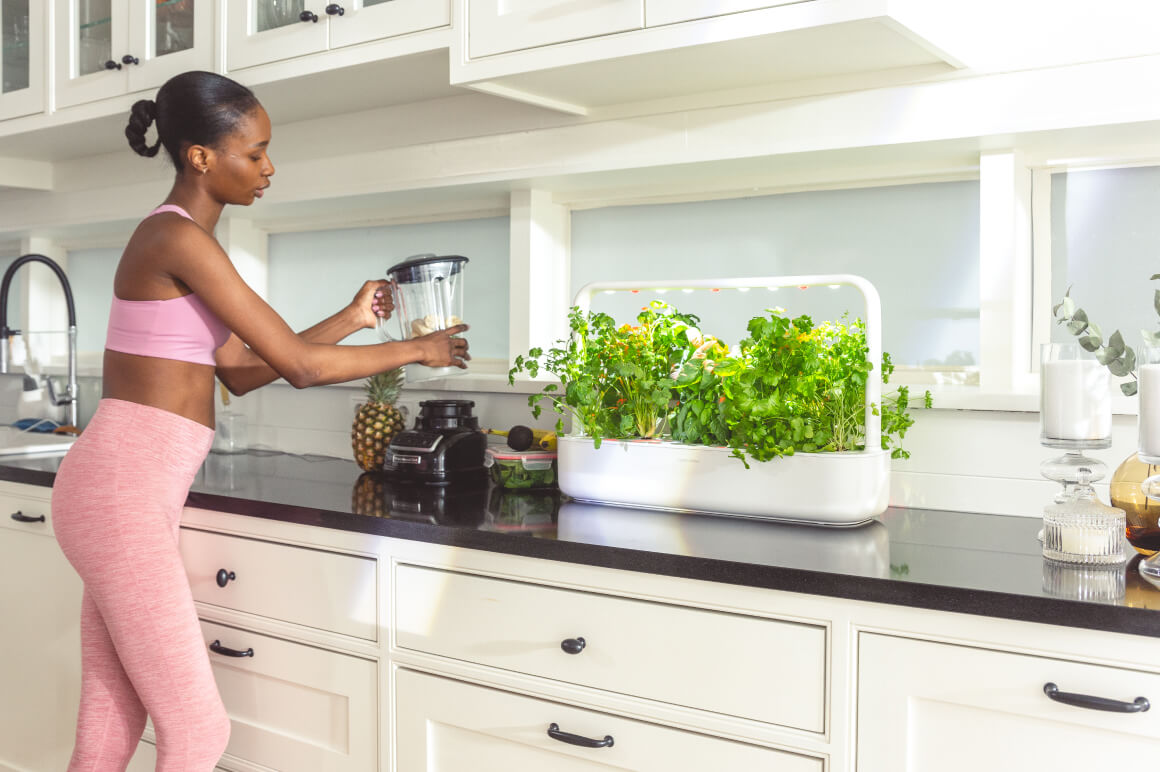 Easiest way to add fresh herbs, fruits and vegetables to your menu
Removes guesswork from gardening - no previous experience required
Improves both your mental and physical well-being
Didn't find the garden for you?