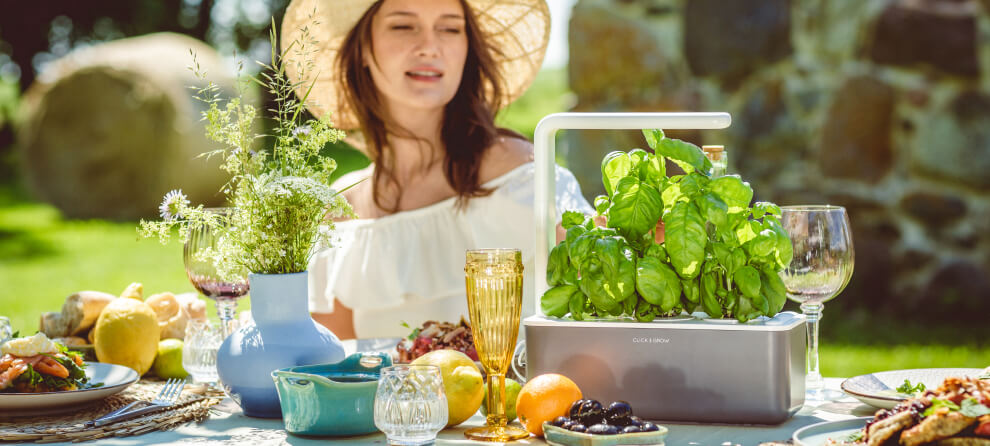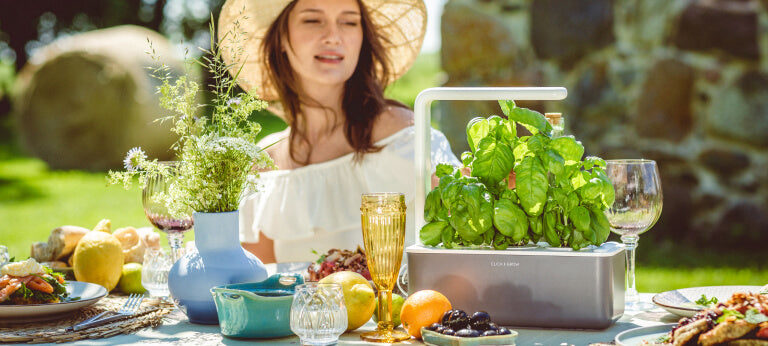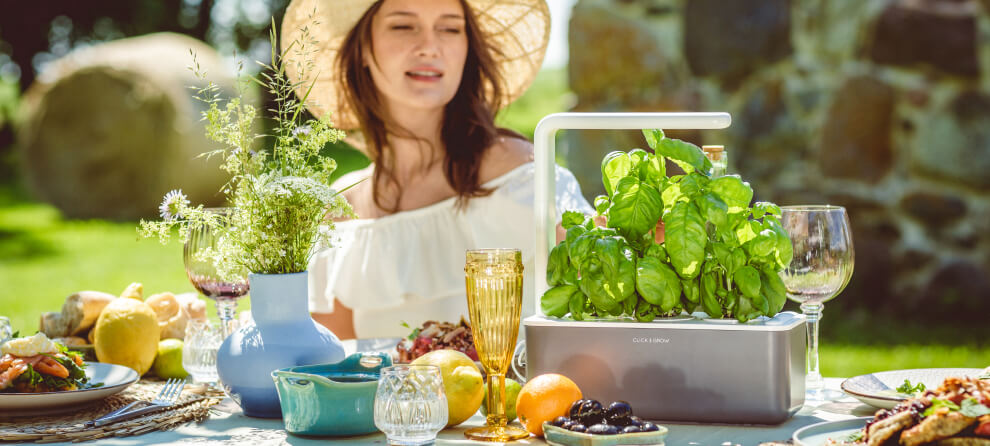 The freshest herbs. All summer long.
Give your summer parties a fresh lift with a garden that grows premium quality herbs on demand.
Grown by you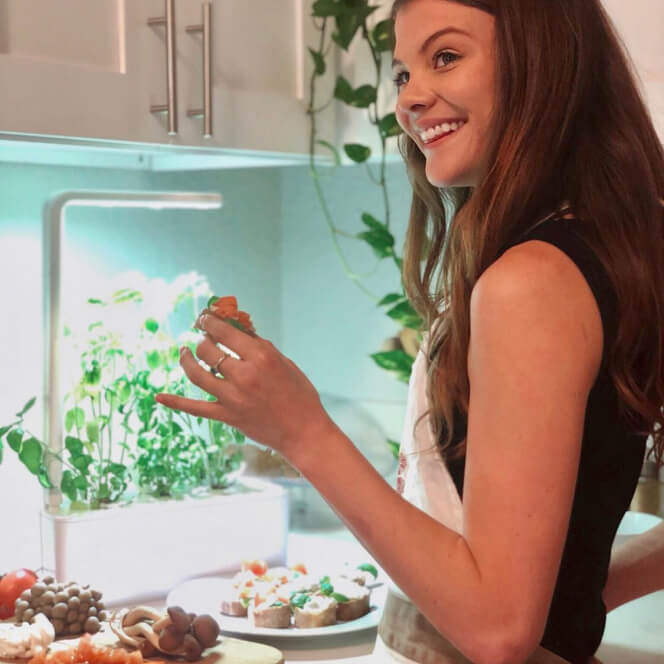 Eliminate the plastic waste, food waste, and waste of money by investing in a sustainable home gadget!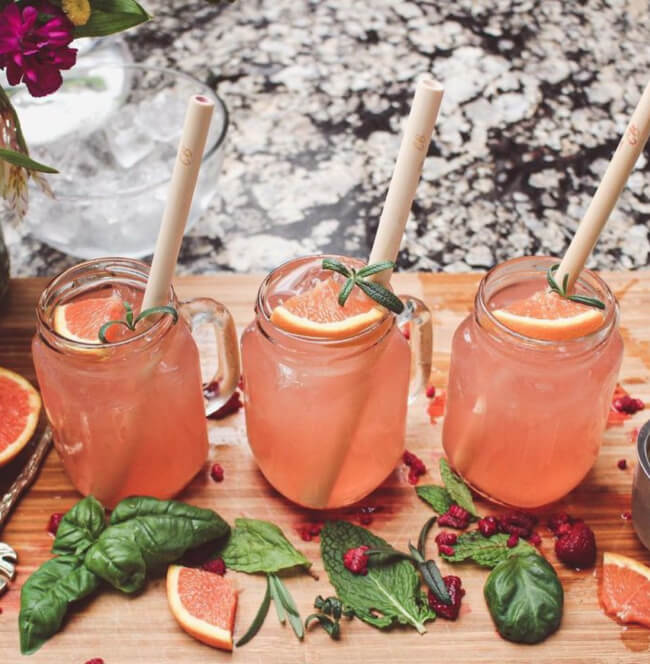 Afternoon lemonade with Click & Grow herbs 🍋🌺
Not only is it super easy it's so much more delicious than store bought😉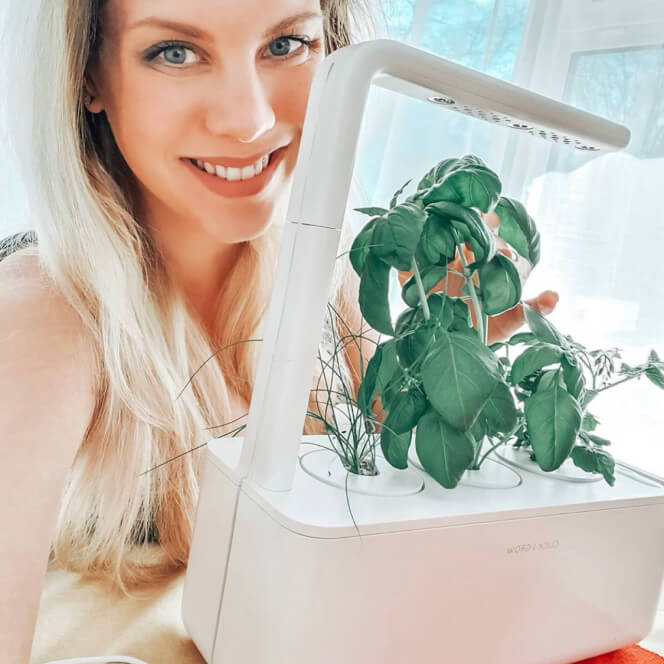 It really has a divine scent! 🌱
Small "Herbal Tea" Kit
The kit includes one year's worth of herbal tea plant pods + the Smart Garden 3
Package contains:
1 x Smart Garden 3
1 x 3-pack Basil plant pods
1 x 3-pack Peppermint plant pods
1 x 3-pack Cilantro plant pods
International shipping
See the list of countries we ship to here
Sprouting guarantee
If your plant doesn't sprout, we'll

replace it

For every garden you buy
we will plant a tree
Features
Automatic watering
Perfect amount of light thanks to pro-grow lights
Perfect amount of nutrients and oxygen at root level
Grow 365 days a yesr
Campanion app to become a plant expert
Sprouting guarantee
Your summer food companion
Make your guests feel special.
Impress them with the freshest homegrown ingredients they've ever tasted.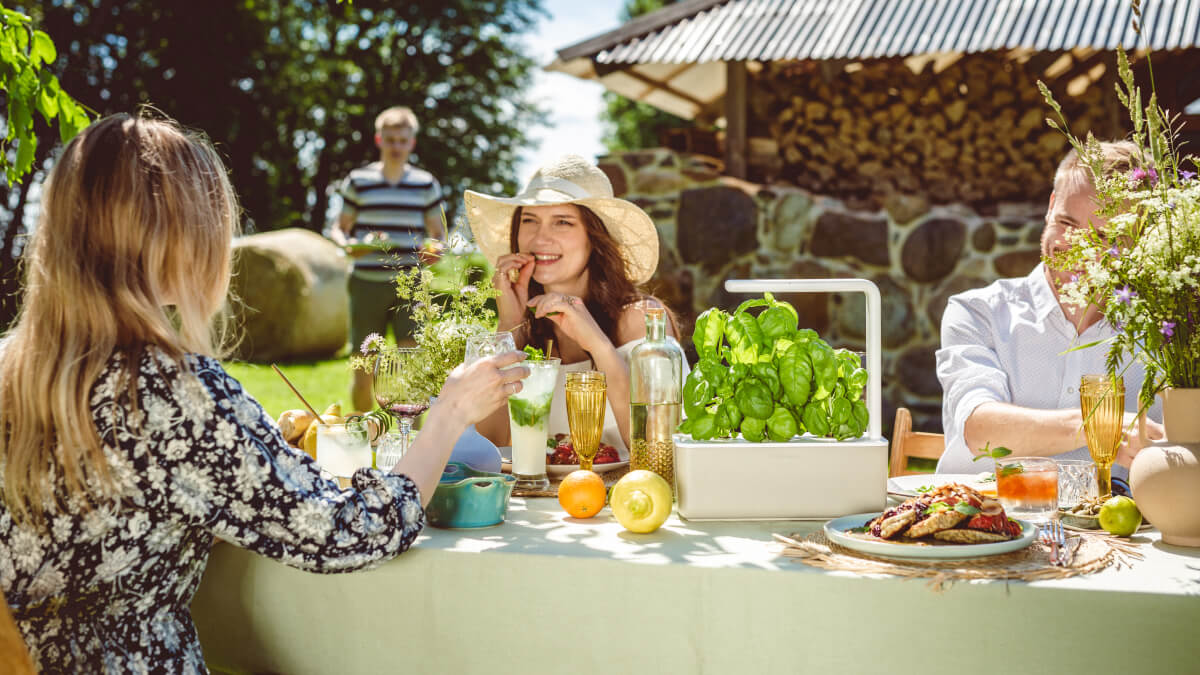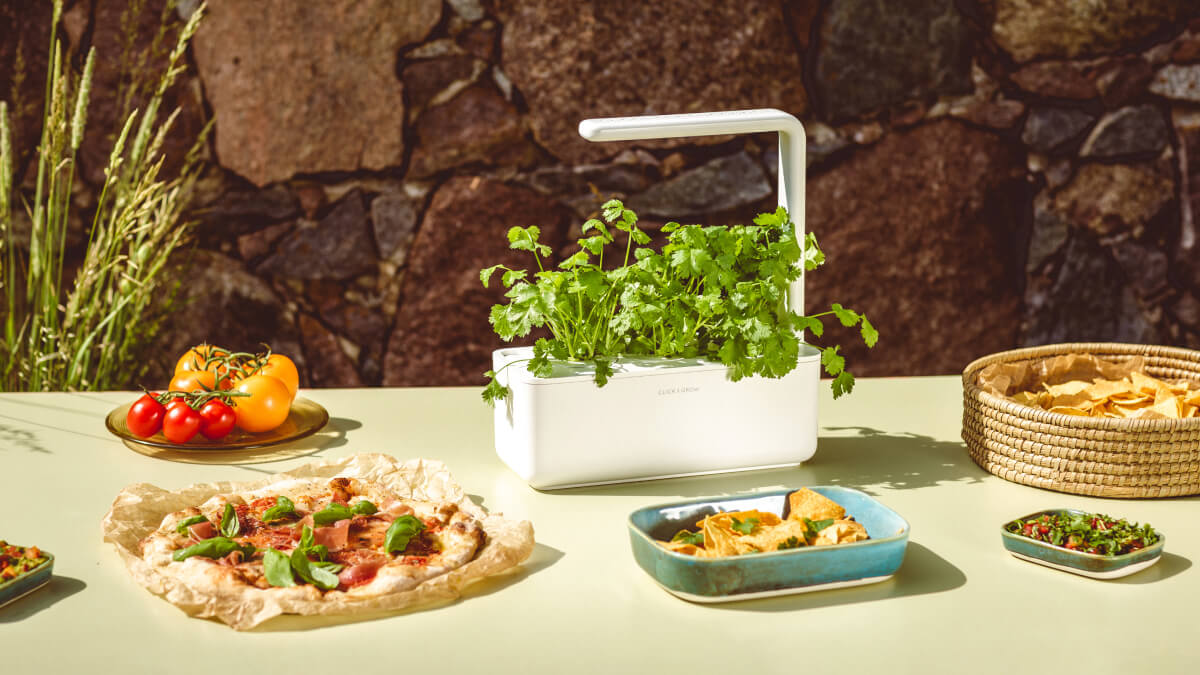 Enjoy the versatility of summer's most popular herbs.
Comes with basil, peppermint and cilantro. Get ready to make delicious pestos, pastas, pizza toppings, summer salads and more.
Watch the video
How to grow fresh ingredients in a Smart Garden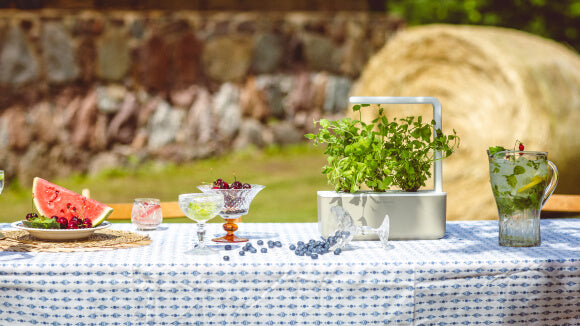 A truly set it and forget it solution with automated lights and watering system
An automated light cycle of 16h on and 8 off, mimicking nature
Plant pods come with carefully chosen seeds and customized nutrient composition, giving you 100% clean and 100% delicious greens
Ready to start your plant journey?