10 DIY Natural Cosmetics for Glowing Skin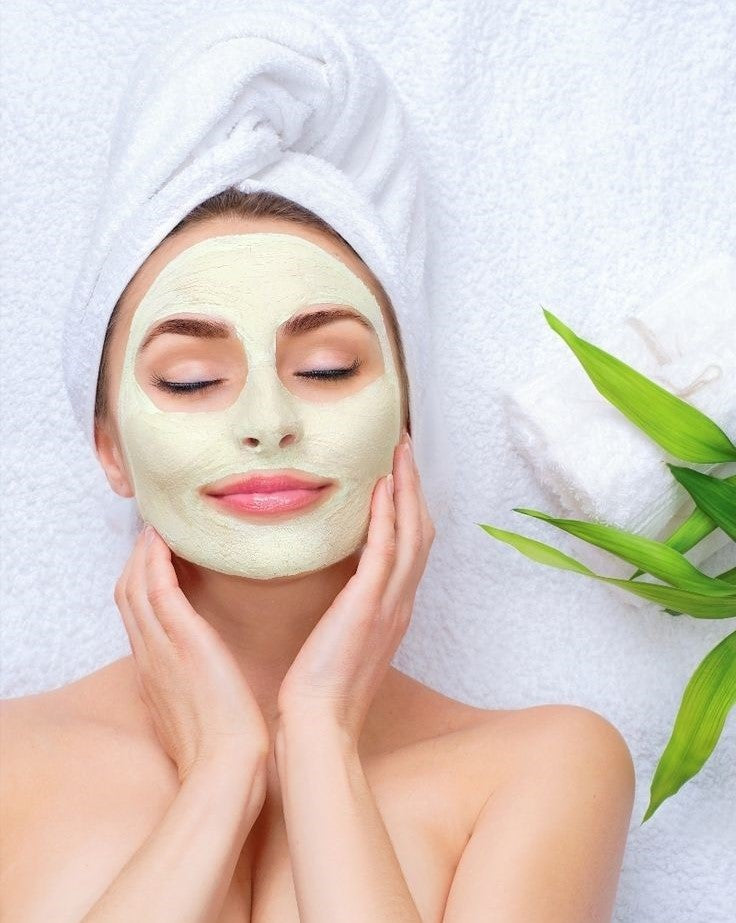 Face masks and facial cleansers are vital for improving the health of your skin. They give you a spa-like experience from the comfort of home.
We've selected 10 of our favorite DIY natural cosmetics and face masks for you to enjoy:
1. Lavender Facial Cleanser
An effective way to clean your skin, leaving it refreshed and revitalized. Lavender's aroma is also known to have stress-relieving effects.
Ingredients:
¼ cup (25g) Ground almonds
¼ cup (20g) White Kaolin clay
1tsp (10.5g) Lavender infused honey
20 drops Rose water (or homemade rose infusion)
¼ tsp dried Lavender flowers
20 drops Lavender essential oil
Get directions HERE.
Credit to Lovely Greens for this excellent cleanser.
2. Cucumber and Sage Face Mask
Helps to tighten your skin while removing impurities.
Ingredients:
2/3 cup sage leaves
½ cucumber (peeled and chopped)
1 teaspoon of lemon (or lime) juice
2 egg whites
Get directions HERE.
Thanks to Marsha Fenwick for this effective face mask.
3. Basil Face Wash
Cleanses your pores, giving your skin a brighter complexion.
Ingredients:
20-30 Fresh Basil Leaves
Organic plain yogurt (optional)
Distilled water
Get directions HERE.
Credit to Beauty Banter for this great face wash.
4. Lemon Balm & Mint Face Mask
Soothes your skin and helps prevent pimples with a refreshing minty aroma.
Ingredients:
1/4 cup fresh mint (Mentha) chopped
1/4 cup fresh lemon balm (Melissa officinalis) chopped
1 teaspoon extra virgin olive oil
1/3 cup rolled oatmeal
1 small banana (mashed)
Get directions HERE.
Thanks to Pioneer Thinking for this excellent natural cosmetic.
For softer, healthier looking skin.
Ingredients:
1/2 cup of chopped fresh parsley
2 Tablespoons of apple cider vinegar
3 Tablespoons of plain yogurt
Get directions HERE.
Credit to Power of Positivity for this simple and effective face mask.
6. Rosemary Facial Toner
An easy, effective way to brighten and tone your skin.
Ingredients:
2 cups of water 
2 sprigs of fresh rosemary 
3 tbsp apple cider vinegar
Get directions HERE.
Thanks to Homemade for Elle for this great recipe.
7. Herbal Facial Steam
An easy way to hydrate your skin and boost circulation
Ingredients:
Eucalyptus leaves
Rosemary leaves
Geranium oil
Dried or fresh rose
Citrus peels
Get directions HERE.
Credit to Molly Sims for this easy and effective recipe.
8. All Natural Lip Balm
A perfect, natural way to treat and prevent chapped lips.
Ingredients:
1 cup of olive or almond oil
1 teaspoon echinacea root (optional)
1 teaspoon comfrey leaf 
1 teaspoon plantain leaf (herb, not banana)
1 teaspoon calendula flowers
1 teaspoon yarrow flowers
1 teaspoon rosemary leaf
1/4 cup beeswax pastilles
grapefruit seed extract or vitamin E oil
peppermint essential oil
5-10 drops of peppermint essential oil (optional)
Get directions HERE.
Credit to WellnessMama for this really useful recipe.
9. Sage and Blackberry Scrub
Ideal for cleansing and removing toxins from oily skin.
Ingredients:
3 cups white sugar
1/3 cup coconut oil
8 to 12 large sage leaves
1/2 cup blackberries
Get directions HERE.
Credit to Suburbia Unwrapped for this unique recipe.
10. Thyme Face Toner
An effective, natural way to keep acne at bay. Very easy to make and will help to tighten your skin.
Ingredients:
Fresh or dried Thyme
Witch hazel
Get directions HERE.
Credit to Say Not Sweet Anne for this great recipe.
Have fun trying these face masks for amazing looking skin. As with any natural cosmetics, please remember to check with your health care provider first if you're uncertain about any reactions you may have to ingredients listed in these recipes.
Fully automated indoor gardens that grow plants for you while making sure they have enough water, light, oxygen and nutrients. The easiest indoor gardening solution on the market.
Head over to www.clickandgrow.com for more inspiration and to learn about our desire to make the most essential, fresh, vitamin-packed food available for everyone. Learn more about our unique Smart Soil and discover how the Smart Garden 3 and Smart Garden 9 make growing fresh, organic food and flowers easier than ever. 
Be sure to check out our
blog
for valuable features such as
green living tips
,
ways to create
sustainable homes
,
the importance of
food safety
,
how to grow plants indoors
,
amazing life lessons plants teach us
, and much more.
Back to all posts