12 Amazing Nature Books You've Probably Never Heard of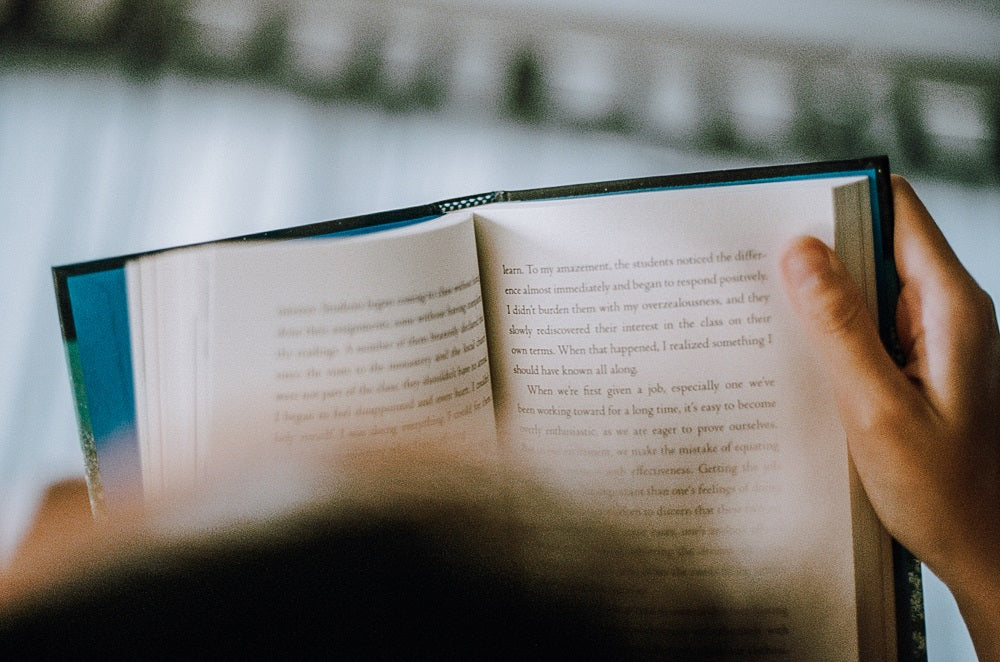 As we go through another week of remote work and social distancing, books offer us an enjoyable escape. As lovers of nature, it just so happens that our team has unearthed some hidden gems for you. Whether you're a book fanatic or not, you won't regret adding these books to your reading list.
1. Fofefa: The Book of Good
By Heiti Kender, translated into English by Liis Tiirmann, illustrated by Mari Pakkas
A heartwarming read your whole family will enjoy. The book combines science and nature in a playful, lighthearted way. Get to know characters such as 'Dudub@', and the 'Friendies B@b@ and Fofefa' as they introduce various fields of science. Throughout the book, we're also reminded of the importance of helping others.
Image: fofefa.com
2. Kate, Who Tamed The Wind
By Liz Garton Scanlon, illustrated by Lee White
Perfect for reading with your kids. This book expertly combines lyrical rhythms with beautiful illustrations. The protagonist, Kate, comes up with a plan to tame the wind - a plan which involves planting trees! The book highlights the important role that trees play in our lives. It also encourages us to care more about the world in which we live.
Image: rhcbooks.com
3. The Overstory
By Richard Powers
Clear your weekend schedule and dive into this thought provoking novel. Follow the story of nine people who each have unique life experiences with trees. These experiences bring them together with a common goal: to tackle the destruction of forests.
Image: goodreads.com
4. Plant Tribe: Living Happily Ever After with Plants
By Igor Josifovic and Judith De Graaff
Plants have long been revered for their healing qualities - both physical and mental. This book addresses the charms of living with and caring for plants. It's a very easy read that gives a fresh perspective on how plants add beauty and meaning to our lives.
Image: amazon.com
5. The Hidden Life of Trees: What They Feel, How They Communicate – Discoveries from a Secret World
By Peter Wohlleben
If you've always thought there's more to forests than meets the eye, this book proves you're right! Read how forests are like intricate social networks and discover how trees are like human families. Wohlleben's love of woods and forests really shines through in his writing. After reading this, a simple walk through the woods will never feel the same again.
Image: plimoth.com
6. What a Plant Knows: A Field Guide to the Senses
By Daniel Chamovitz
Did you know that plants have organs and responses that mimic our physiology? In this fascinating book, Chamovitz introduces us to many of the vital human senses. He then explains what these senses mean for humans in contrast to their function in plants. Gain valuable insights into the sensory system of plants!
Image: scribepublications.com.au
7. The Nature Fix: Why Nature Makes Us Happier, Healthier, and More Creative
By Florence Williams
It's no secret that nature has wondrous effects on our well-being. In this engaging book, Florence Williams explores the science behind nature's positive effects on the brain. Read how nature improves health, encourages reflection and innovation, and helps us build stronger relationships.
Image: florencewilliams.com
8. Last Child in the Woods: Saving Our Children From Nature-Deficit Disorder
By Richard Louv 
We can gain so much from being out in nature. Nature-deficit disorder is the concept that human beings, particularly children, spend less time in nature, leading to a range of behavioral difficulties. This book documents how direct exposure to nature is vital for our physical and emotional health.
Image: goodreads.com
9. The Biophilia Effect: A Scientific and Spiritual Exploration of the Healing Bond Between Humans and Nature
By Clemens G. Arvay
An uplifting read on humankind's connection with nature. Learn how to engage with the natural world no matter where you live. Author, Clemes G Arvay, explains how a deep connection with nature can leave us feeling healthier, more rejuvenated, and more inspired.
Image: amazon.com
10. The Invention of Nature
By Andrea Wulf
A fascinating biography of one of science's forgotten heroes - Alexander von Humboldt. Read how his discoveries influenced contemporaries such as Goethe, Darwin and Thomas Jefferson and formed much of the world's contemporary understanding of nature. We're shown how Humboldt was the first man to holistically understand the connectedness of nature, warning us about issues such as human-induced climate change over 200 years ago.
Image: theguardian.com
11. Drawdown
By Paul Hawken
This book underlines almost everything that's gone wrong with nature. It wraps these issues in eye-opening data and provides easy solutions for a more sustainable life. By far the most comprehensive book about sustainability that addresses both problems and solutions. For high levels of climate anxiety, this is the best pill to take.
Image: kobo.com
12. The Uninhabitable Earth
by David Wallace-Wells
Have you ever felt that you don't understand the fuss around climate change and sustainability? Or perhaps there's a friend you want to 'convert'? If so, this book is a treasure. It gives a comprehensive overview of the current state we're in with problematic areas from food security to clean air. It paints a detailed picture of how inhabitable the earth will become if we simply keep business as usual.
Image: irishtimes.com
To learn more about what we believe in, visit us at www.clickandgrow.com. Discover how our self-growing gardens make it possible to eat sustainably by growing tasty, vitamin-rich food at home. No additives, no food miles, no pollution, just wholesome food straight from your garden to your plate. 
Fully automated
indoor gardens
that grow
plant pods
for you while making sure they have enough water, light, oxygen and nutrients.
Back to all posts