5 Beauties That Make Your Meals Real Showstoppers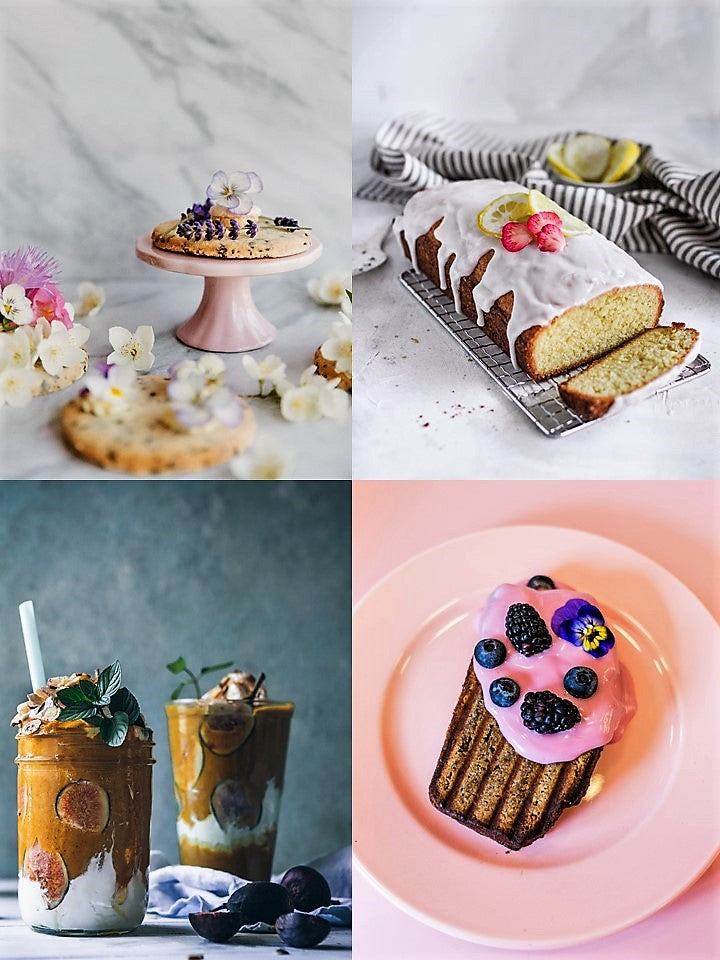 How can you make your dishes look as great as they taste? Simple.. Add flowers!
Here are 5 Click & Grow beauties to garnish your dishes with:
This beauty has been a source of inspiration for many artists over the years, including Georgia O'Keeffe who produced a stunning painting of a Black Pansy in 1926. Use its little black flowers to add some artistic flair to your dishes.
- Georgia O'Keeffe's painting of a Black Pansy -
Busy Lizzie brings a wonderful splash of color. It's known for its vivid red, fuchsia, orange, white, and purple flowers. Busy Lizzie is popular for its minimal maintenance needs and maximally pleasing appearance. It's flowers are edible and can be used to garnish meals or cold drinks.
- Busy Lizzie -
A wildflower native to many of the world's warm, equatorial regions, Cockscomb impresses with its bright, quirky flowers. It's one of the most eye-catching plants in our collection and its flowers are edible. Use Cockscomb to make your dishes a real feast for the eyes.
- Cockscomb -
You'll be completely charmed by Cornflower's pretty blue flowers. These are edible and can be used for culinary decoration, for example in adding color to salads. They're also used as an ingredient in teas - the most famous one being 'Lady Grey'.
- Cornflower -
Bursting with fiery petals, French Marigolds are gorgeous plants. Native to the highlands of Central Mexico, these flowers are also a favored spice in Georgian cuisine. They're even used to enhance or replace saffron.
Check out Click & Grow's flowers to grow indoors and self-watering gardens. It's now easier than ever before to grow flowers all year round with our customizable subscription. Check out our plant pod page for more details.

For more articles and inspiration, head over to www.clickandgrow.com/blogs/news
Back to all posts