5 Easy, Delicious Ways to Use Click and Grow Tomatoes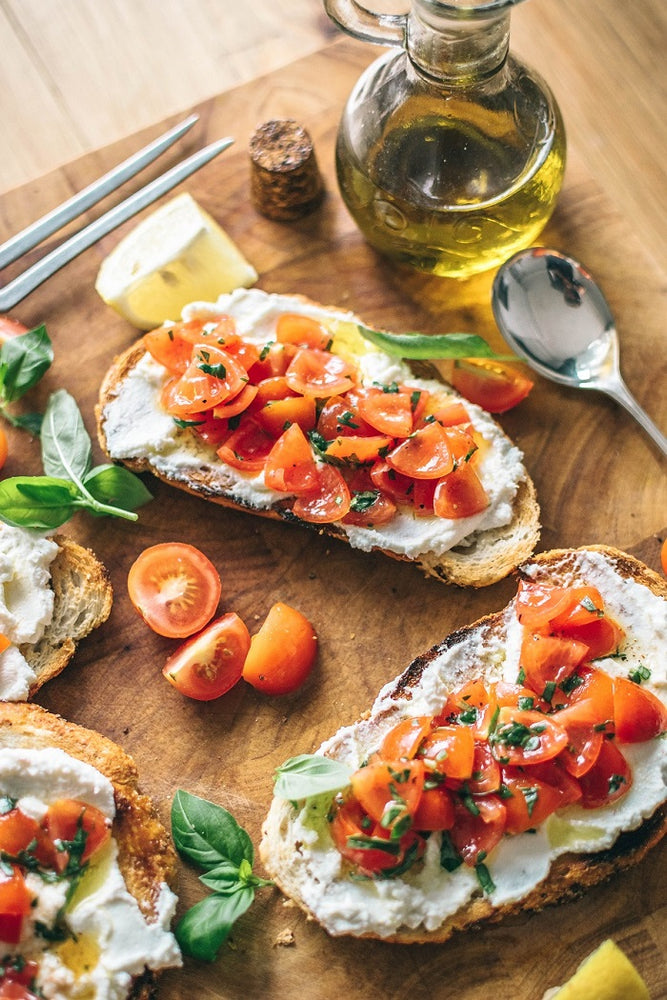 Mini Tomatoes are a healthy addition to anyone's diet. They contain fiber, antioxidants and vitamins and compliment so many recipes.
With a Smart Garden you can grow fresh, organic click and grow tomatoes at home. Here are 5 ways to make use of this succulent fruit:
1. Make Sun-Dried Tomatoes
The concept of sun-dried tomatoes is a beautiful mystery. Nobody knows for sure where the idea originated. Sun-dried tomatoes saw a surge in popularity in the US in the late 1980s and early 1990s. These days they are loved worldwide for their intense, sweet flavor that's even more potent than fresh tomatoes. Check out this recipe for inspiration.
2. Roast Your Tomatoes
Roasting your mini tomatoes helps bring out their natural sweetness. If you're looking to add a touch of Summer to your dishes, roasted tomatoes are the way to go. They also compliment pizza and pasta perfectly. Check out this guide for excellent roasted tomatoes.
3. Make Tomato Soup
Is there anything more heartwarming than a delicious bowl of soup? The beauty of tomato soup is that it works perfectly on both cold days and warm days. It warms your body while tasting like Summer in a bowl. Try this delicious tomato soup recipe.
4. Make Salsa
Mini tomatoes are perfect for making fresh salsas. Depending on how many tomatoes you use, they can make a salsa taste mild and bright. For extra heat, you can add jalapeños or chipotle peppers. Short on time? Here's a cheeky 5 minute salsa recipe.
5. Make a Tomato Tart
Tomato Tarts are fun to create and are ideal for picnics and gatherings. They're also a delicious way to celebrate the arrival of Summer. Here's a simple tomato tart recipe to inspire you.
What other uses have you found for mini tomatoes? Be sure to join our Facebook community and let us know.
Looking to get an first indoor garden? Check out what America's Test Kitchen said about us in their click and grow review.

Fully automated indoor gardens that grow plant pods for you while making sure they have enough water, light, oxygen and nutrients. The world's easiest to use indoor garden.
Check out our
blog
for exciting features such as
green living tips
,
ways to create
sustainable homes
,
the importance of
food safety
,
how to grow plants indoors,
 click and grow review, and much more.
Back to all posts