Click & Grow Review: Does The Smart Indoor Garden Work?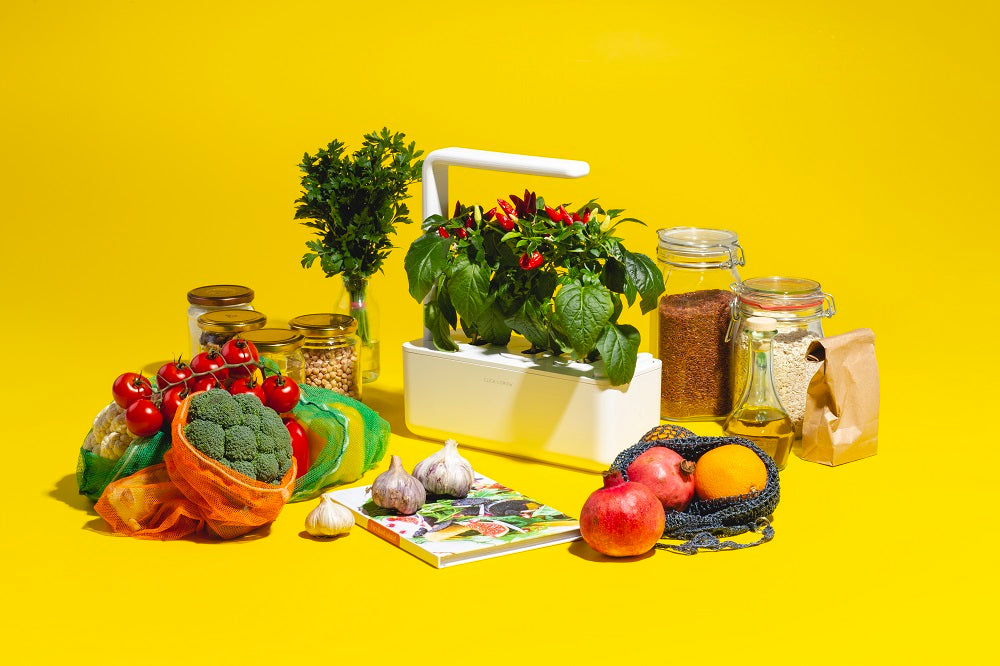 Today, over 56% of the world's population live in cities and have limited access to outdoor space. In recent times, especially during lockdown, thousands of people have discovered the benefits of indoor gardening. Thanks to indoor gardens, it's possible to grow fresh, vitamin rich food even in the most remote, urban areas. Click & Grow's indoor gardens are self-growing, providing light and water for your plants around the clock. It's the easiest solution for anyone who wants to grow fresh, pesticide-free fruits, greens, herbs and flowers at home.
But don't just take our word for it! SORTEDfood, a renowned, worldwide food community, recently reviewed the Smart Garden 3, asking, 'does it actually work?' Within 3 weeks of growing basil in the Smart Garden 3, they concluded that it's "definitely useful, it works!"
Speaking about the smart indoor garden, SORTEDfood brought out that it solves the problem of buying pre packaged herbs that often go to waste. They also loved how the garden makes it possible to grow plants that would otherwise be difficult to grow in pots. Examples of this are fruiting plants, edible flowers, various leafy greens and certain herbs that normally would only be possible to grow with summer sunlight. Some of our favourite quotes from host, Jamie were: 
The basil tastes 'delicious!'

'What I really like about the Click & Grow is that you can put it in and forget about it. There's no thinking required.'

'I really like it because it's solving a problem that I have at home in terms of killing herbs.'
About the Smart Garden 3
The Smart Garden 3 is perfect for entry level indoor gardening and smaller living spaces with limited room. It fits easily on a windowsill, kitchen-counter, office desk, bedroom table, or any other compact space in your home. It grows 3 fresh plants at a time. It's also great for people who live alone or for getting young children interested in growing food.
Specifications:
Measurements: 11.8in x 4.7in x 13.4in / 30cm x 12cm x 34cm. (length, width, height, with one extension) 
Without the extensions: 21cm/8.3in ; with two extensions 47cm/18.5in.
Weight (without package): 1.2 kg / 2.6 lbs
Water tank capacity: 1.2 liters / 40 oz
Water consumption per month: up to 2 liters / 67 oz
Power consumption per month: 3.8 kWh
Lifetime of LED light bulbs: 7 years
The product is best used in temperatures between 20⁰ C to 24⁰ C (68⁰ F to 75⁰ F). The recommended average room temperature suitable for all Click & Grow plants is 22°C (72°F).
Looking for something a little bigger to grow even more food? Check out the Smart Garden 9 and Smart Garden 9 Pro. Browse our full range of smart indoor gardens to meet every need here.
If you've always dreamt of growing some of your own food, why not make a start? Indoor gardening is one of the most health conscious hobbies you'll ever take up. Getting into the habit of consuming vitamin packed, homegrown food has benefits that will last a lifetime. With over 60 Click & Grow plants to choose from, there's something for everyone.
Check out what American's Test Kitchen thought of our
Smart Garden 9
in their
Click & Grow Review
.
Back to all posts