The Click & Grow community: This one's all about you!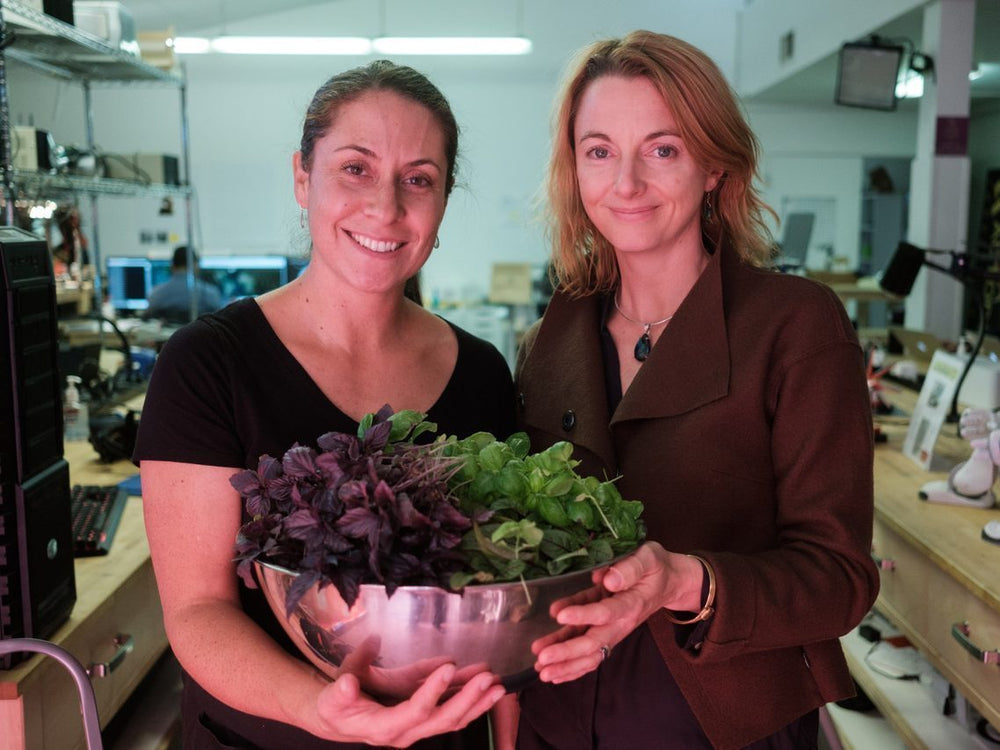 If there's one thing we're proud of, it's our community and all the wonderful members that make it what it is today. We recently realised how big of a collection we've amassed of  all the beautiful moments you've shared with us and today we'd like to start showcasing them to pay forward all the positive vibes. Your joy and kind words keep inspiring us to keep going with full force!
We encourage you to continue sharing all your happy gardening and harvesting moments! Tag us with @clickandgrow.com or use the #clickandgrow.
Thank you for being Click & Growers!
Singularity University Innovation Lab team with their fresh harvest from the Wall Farm
Bharathwaj Vijayakumar displaying his success with the DIY Garden Kit. Read more HERE.
Urbanfarmerly setting up the Smart Garden with the family! 
A truly unique art project by Juliana & Rob Linnehan using the DIY Garden Kit. See more HERE. 
Derek Leitch showing us his tomato replanting skills (started in the Smart Herb Garden). Truly thriving!
Caitlin Villasenor, one of the most active and helpful members of our community, shows off the starting Wall Farm with her adorable family!
Ben Uyeda, known from the hugely popular HomeMadeModern Youtube channel, has a Wall Farm Mini to grow fresh produce. 
A Smart Herb Garden in its element. Picture & the wonderful interior by T.Y Lee
Jason smith from Ohio had us all stunned with his Giant Sequia tree started in the Smart Herb Garden. We love a good experimental project! 
We continue with experimental projects. A Venus Flytrap! Grown and shared with us by Noah Betz. See more HERE.
The wonderful @tanyaranees has never stopped impressing us with her beautiful imagery of her herb garden and plants. Here's her Smart Garden in its early days!
Instagram user @de.bentley posted these wonderful polaroids on the Smart Garden. 
@kellempxt shared this sous vide cod fish with pesto made from fresh Click & Grow basil.  #Drooling
Time for a harvest! @darialukianets is showing off her basil. 
@Birchfung displaying some love for the Mini Tomato harvest. No pesticides or herbicides! 
Basil + Strawberries = Syrup. Great idea from @kahyee.t!
No comments. Just drooling. Picture from @hyejin_mommy using Click & Grow herbs. 
The beauty of a Smart Garden. The beauty of a warm kitchen. From user @Sheliepova. 
------
We've got so much more where that came from! Send us your experiences! 
Want to get your picture or project featured? --> Tag us on social media with @clickandgrow or #clickandgrow or write to press@clickandgrow.com. 
Definitely join the discussion on our FORUM.  Ask us questions, see great DIY projects and share your ideas!
Back to all posts