Gardener of the Month - Featuring Teresa from Hong Kong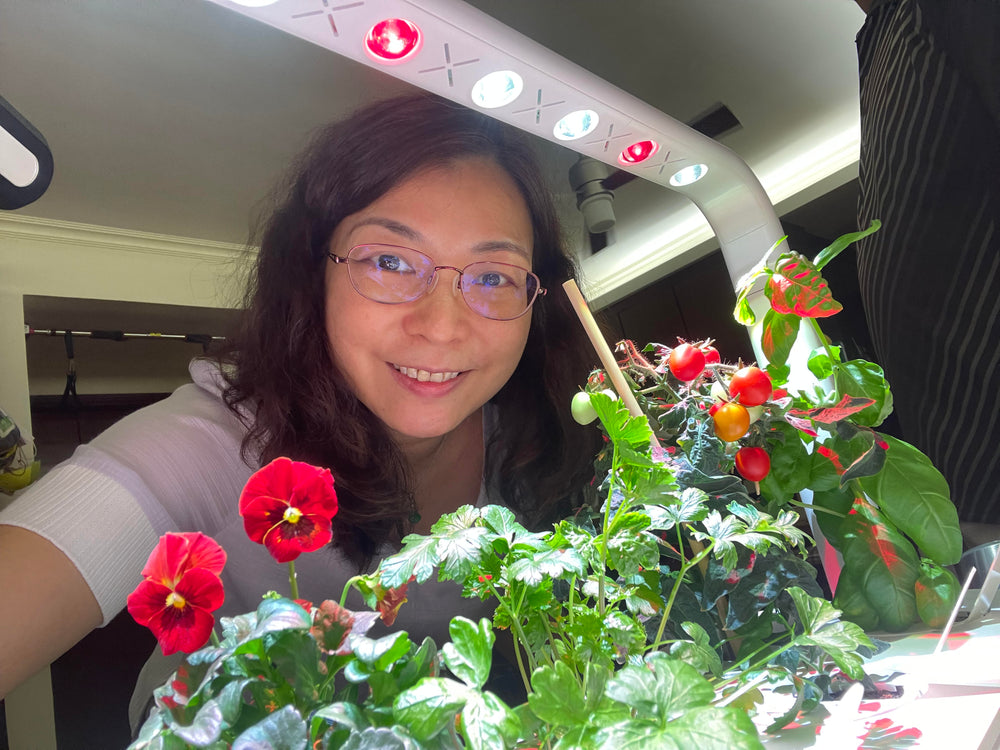 Introducing Teresa, our gardener of the month from Hong Kong. She talked to us about the importance of gardening in her life!
What does gardening mean to you and what role does it play in your life?
Being born and bred in Hong Kong, gardening was just a dream to me. As 99% of households live in high-rise buildings in my home city, all we could manage was just a few potted plants by the window. It was only when I moved to New Zealand during University time that I started 'gardening'. I can still remember my first plant was sweet corn (only one stem of corn was produced!) My next plants were sunflowers (all seeds were eaten by birds!) 
To some, gardening may mean the design of the whole garden and landscaping etc. For me, however, gardening simply means seeing a seed grow to become a plant in full bloom.
I missed my garden when I moved back to Hong Kong to a small apartment on the 30th floor without a balcony some years later. Since we have to close all the windows for air-conditioning all the time (it's hot in the summer), I can't keep potted plants anymore as they often create insect problems. I was then garden-less for several years.
When did you start growing with us and what's been the highlight of your indoor gardening journey?
I started planting with Click and Grow in March 2022 after some research on different systems.  I was so thrilled when I saw the first leaf coming out from the pod, and my Smart Garden 9 was the first thing I checked on every morning when I got up and every evening when I got off from work. 
A particular highlight was when I made a dish with my first harvest: a caprese salad.  My whole family was so impressed and it was so delicious!
Which plants do you enjoy growing the most and why?
Basil, definitely. I've honestly fallen in love with it. Not only because it makes delicious salads, but it also looks so cute! Seeing this lovely little thing grow just soothes your soul.
My other favorite is lavender. It gives such a sweet smell; even the first shoots have a lovely fragrance. Highly recommend it.
What advice would you give new growers? 
Use the Click and Grow mobile app. It gives a lot of tips for each plant and helps you to monitor the progress of your plant. Even though each pod might have its own slightly different schedule, the app gives a general guideline of what to expect. It's always a learning process and I usually do better with the same plant the second time around.
Thanks, Teresa, for sharing your experiences with us!
Stay tuned - next month we'll be featuring another gardener chosen by our Facebook community.
Explore more:
All images by Teresa
Back to all posts