Here's how our community has been doing during quarantine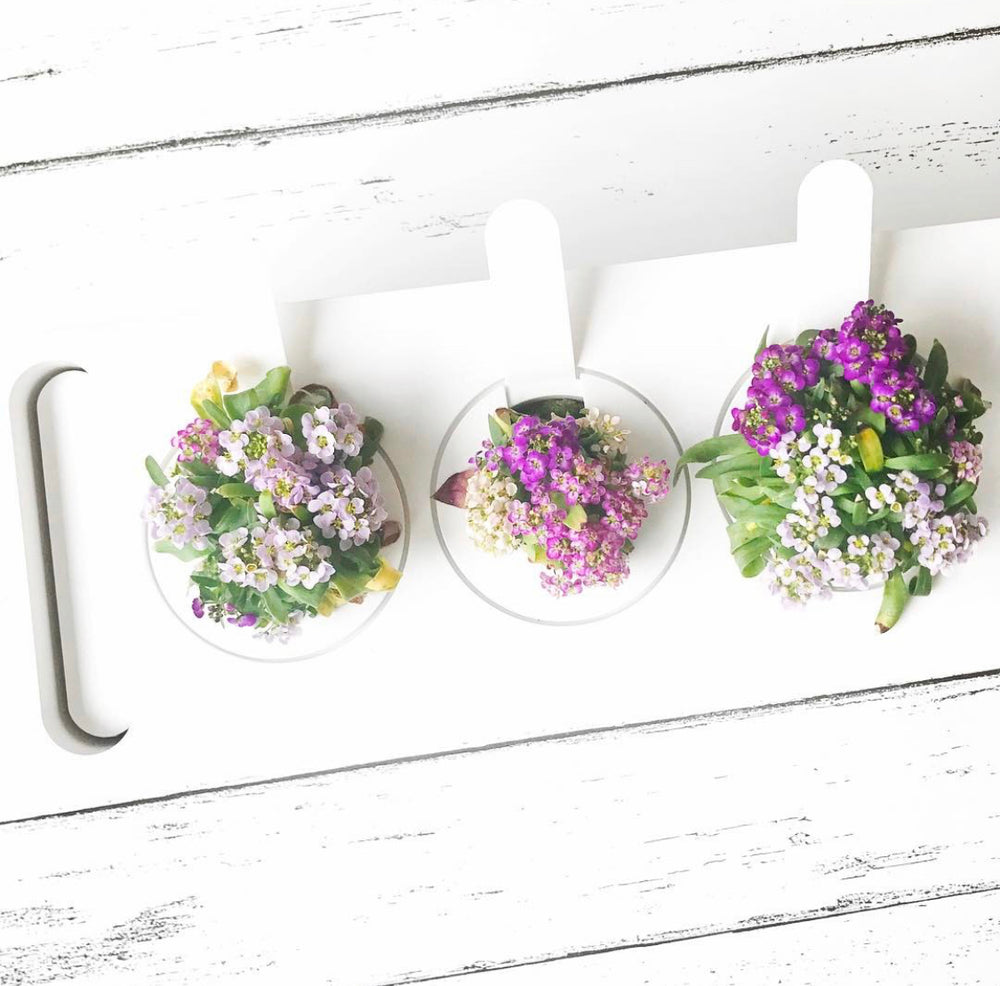 If there was ever a perfect time to become an indoor gardener, that time is now. Amidst the uncertainty of quarantine and social isolation, the joys of indoor gardening have become a tonic for our souls. Thanks to smart gardens, cooks have found a way to grow exciting new ingredients. Tea enthusiasts are concocting soothing herbal blends, food connoisseurs are experiencing new flavours and families are enjoying fresh homegrown food, free from additives.
Meanwhile, plants are proving to help us work more productively and smart gardens are decorating our home offices. At the same time, smart gardens are introducing kids to the idea of growing their own food in a fun, accessible way. 
Image credit: Top row (left to right) - @daniel_johansson_designer / @chikilao / @marijaanus
Bottom row - @sarahalthouse
We recently asked you, our amazing Facebook Click & Growers community, how you've personally benefited from having a smart garden during quarantine. According to the poll, the top 3 ways smart gardens benefit you are by:
providing visual pleasure

helping to reduce stress, anxiety and depression

having something to grow and look after on a daily basis
Other benefits you highlighted include:
Salads and herbs no longer go to waste

Smart gardens improve your remote working environment

Smart gardens are great for starting seedlings
We also received some heartwarming personal responses and we'd love to share a few of them with you here:
'I have been considering getting a Click and Grow for a year or more. Mostly, I wanted one so that I could grow mint for my Kentucky Derby parties. I'm terrible at growing plants (and have managed to kill cactus by underwatering and other plants by overwatering), so I'm very excited about having something that takes the guesswork out of the equation. Also, since basil and tomatoes are part of my first crop, I'm planning to order some rennet to make my own mozzarella for a fully homemade caprese salad!' - Temair Ban
Image: Temair Ban
'I've always wanted to start my own garden but living in the city prevents me from doing that. When I saw the click and grow, I had to give it a try and I love it. I love watching the plants grow. I love that I will get to add what I grow to my plate.' - Kymona Tracey
'My husband bought me the C&G for Christmas and he reckons it has been the best value gift he has ever bought for me. It's lovely to watch the herbs grow and the kids are engaged with it too. We have used some of the successful herbs fresh and have also harvested and dried some we didn't have immediate use for and they were much tastier when we used them in cooking. Looking forward to trying other types of plants in my next order of pods.' - Orna Devine Hughes
'Love checking in on my click and grow every morning. I've also used the light to regrow cut scallions and romaine from the grocery store!' - Erica Moyer
Image: Erica Moyer
'Wonderful way to start my seedlings for the garden while still enjoying harvests.' - Pat Acton
'Unlimited supply of basil for pizza, salads and pasta.' - Helena Leszczynska
'Gave fresh food for the bunny.' - Justin Hein
'Wonderful way to grow herbs and salad leaves especially if you have limited sunlight at home.' - Pam Tan
A big thank you to all who took part in our poll! Whether you've recently joined us or whether you've been here since day one, we're thrilled to have you as part of our community. If you've never grown your own plants before, why not start today? Indoor gardening is one of the most health conscious hobbies you'll ever take up. Getting into the habit of consuming vitamin packed, homegrown food has benefits that will last a lifetime.
Fully automated
indoor gardens
that grow
plant pods
for you while making sure they have enough water, light, oxygen and nutrients.
Back to all posts