Make a Greener Start to the Year in 5 Easy Steps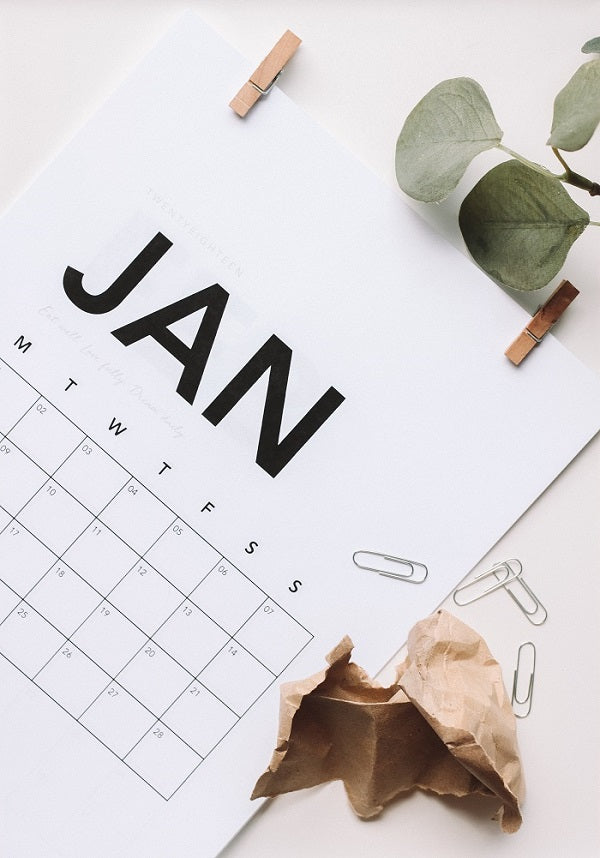 It's January, so that means it's time for New Year's resolutions!
Together we have made the world a little greener and reduced at least 35,000 kilograms of food waste. Last year Click & Growers managed to grow over 1.1 million plants in their homes. This year we aim to double it!
Let's make this January greener than ever before by consuming more homegrown food and by making sustainable choices together. Throughout the month we will be sharing green tips and tricks and creating different challenges to spread awareness of sustainable living and growing plants locally. Here are five ways how you can kick-start the year by eating healthier and making sustainable choices.
1. Make sure at least 50% of each meal consists of greens and veggies
To consume the right amount of vitamins and minerals, make sure that at least half of your meals consist of a variety of fresh greens and vegetables. Try to Include homegrown edibles in every meal you cook in January.
2. Drink herbal tea before going to sleep
Herbs like Lavender, Lemon Balm, Catnip and Peppermint are known as effective stress relievers that improve the quality of your sleep. Having a cup of herbal tea before sleep will make you feel relaxed and reduce stress levels.
3. Plant at least one seed every day in January
Make the environment greener by planting at least one seed each day in January.
Homegrown food tends to be full of flavor, free from pesticides and free from pollution caused by transportation. Growing plants at home has a positive and relaxing effect on your mood. Plants also act as natural air filters that reduce the amount of carbon dioxide in your home.
4. Commute sustainably for the next 30 days
Transport is one of the greatest sources of dangerous greenhouse gases. Go to work or school by bicycle or use public transportation for the whole month. Public transport has the potential to replace up to 20% of all car journeys in the future and prevent a vast amount of threatening greenhouse gas emissions.
5. Start sorting waste
Separate different types of waste like food scraps, packages, paper and cardboard and place them into correct trash containers. This is necessary to make sure that everything recyclable will be recycled and it prevents waste from reaching landfills and becoming a source of harmful greenhouse gases.
Challenges are good ways to start sustainable lifelong habits. Together we can make this year even greener than the last one. Use #greenjanuary on social media to share how you'll be making a green start to the year. Let's make a difference together.
Back to all posts